We pride ourselves on providing exceptional service to every customer that contacts us. Currently you can contact the Localize team via:
E-mail: support@localizejs.com
Phone:+1 415-651-7030
And from our in app chat: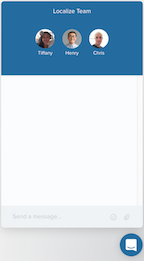 But we've made it even easier! You can now schedule a quick call or demo with us directly from your Localize Dashboard. Simply click on Book a Time and we'll add it to our calendar!