74.2% of consumers would be more likely to buy a product in their own language.
That's why our partners decided to integrate with Localize. We're excited to help their customers go global. What are you waiting for? — Go try them out!
Are you already using any of these applications? We have a bonus for you — messagesupport@localizejs.com for your first month of service FREE.
Please thank them on Twitter for building Localize into their product.
We have more integrations planned, too — stay tuned.
…and to all of our partners: welcome to the Localize family!
---
Featured
Cratejoy and StatusPage were incredibly well done — we had to highlight them.
Great job, @AmirPC and @DannyOlinsky / @StevenKlein / @ScootKlein … You rock! Hi-fives. ?
Cratejoy
Integration Guide • Cratejoy.com • Announcement • @Cratejoy
A marketplace to discover the newest, most unique subscriptions, featuring 200+ of the top subscription boxes.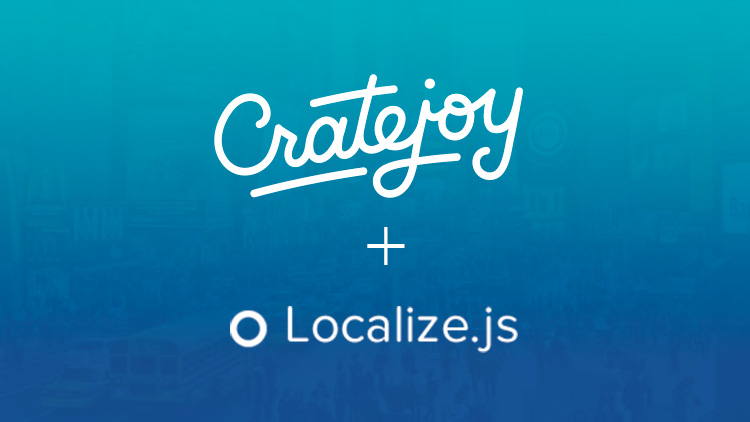 StatusPage.io
Integration Guide • StatusPage.io • @StatusPageIO
A great way for web infrastructure, developer API, and SaaS companies to get set up with their very own status page in minutes.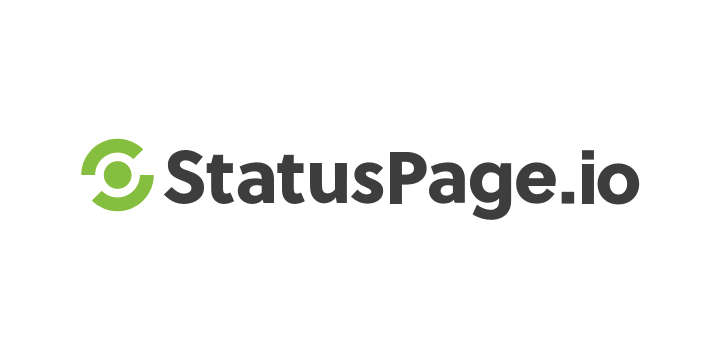 Read more to learn who else helped their customers go global this month! ???
---
AngularJS
Integration Guide • GitHub Repo • AngularJS.org • @AngularJS
Write smarter single-page client-side web applications by extending HTML vocabulary. Built by Google.
Backbone.js
Integration Guide • GitHub Repo • BackboneJS.org
Give structure to your web applications.
BigCommerce
Integration Guide • BigCommerce.com • @BigCommerce
Get a securely hosted website, domain name, shopping cart, product catalog, CRM, marketing tools, reporting, and a mobile-optimized store.
Bubble
Integration Guide • Bubble.is • @Bubble_Group
A general-purpose framework for creating web and mobile apps. One of their users even made a Twitter clone in a weekend. (Wow!)
Freshdesk
Integration Guide • FreshDesk.com • @Freshdesk
Customer support software for phone, email, social, plus a branded community.
Ghost.io
Integration Guide • Ghost.io • @TryGhost
An open source publishing platform which is beautifully designed, easy to use, and free for everyone.
Helpscout
Integration Guide • Helpscout.com • @HelpScout
A web-based help desk designed for a great customer experience.
Hubspot
Integration Guide • Hubspot.com • @Hubspot
Inbound marketing platform that helps companies attract visitors, convert leads, and close customers.
Knack
Integration Guide • KnackHQ.com • @GotKnack
Easily build online databases & business applications without coding. Simple, powerful, and backed by world class support.
Lander
Integration Guide • LanderApp.com • @LanderApp
Create and A/B test beautiful landing pages for your online marketing campaigns using an easy step-by-step process.
Pagewiz
Integration Guide • Pagewiz.com • @Pagewiz_App
Create, Optimize, and Publish your landing pages. NO Programming or IT Necessary.
Phonegap
Integration Guide • PhoneGap.com • GitHub Repo • @Phonegap
An open source development framework for building fast, easy mobile apps using the web technologies you know and love: HTML, CSS and Javascript.
ReadMe.io
Integration Guide • ReadMe.io • @ReadMeIO
Collaborative developer hubs for easily creating beautiful documentation and building loyal, productive developer communities.
Shopify
Integration Guide • Shopify.com • @Shopify
Everything you need to sell online or in-person.
SquareSpace
Integration Guide • SquareSpace.com • @SquareSpace
The easiest way to create an exceptional website. Pages, galleries, blogs, e-commerce, domains, hosting, analytics, 24/7 support.
Srikingly
Integration Guide • Strikingly.com • @Strikingly
A website builder to build a gorgeous, mobile-friendly website easily. Quick, simple and stylish.
Tumblr
Integration Guide • Tumblr.com • @Tumblr
Blog about anything, customize it, and find/follow what you love.
Unbounce
Integration Guide • Unbounce.com • @Unbounce
Build, publish and test landing pages without IT or software. A/B testing and lead gen make it a powerful marketing tool.
UserVoice
Integration Guide • UserVoice.com • @UserVoice
Integrate feedback, helpdesk, and knowledge base management tools in one platform to empower customer support.
Volusion
Integration Guide • Volusion.com • @Volusion
Award-winning ecommerce software to build an online store & sell products. Trusted by 40,000+ entrepreneurs & SMBs.
Webflow
Integration Guide • Webflow.com • @WebflowApp
An easy-to-use website builder for code-free responsive design.
Weebly
Integration Guide • Weebly.com • @Weebly
Create a high-quality website, blog or online store. Over 25 million people use Weebly to bring their unique ideas to life.
WordPress
Integration Guide • WordPress.com • @Wordpress
Create a free website with free, customizable, mobile-ready designs and themes.
Zendesk
Integration Guide • Zendesk.com • @Zendesk
Customer service and support ticket software by Zendesk®. Used by 40000+ organizations worldwide. Free 30 day trial!